Improving Oral Health Globally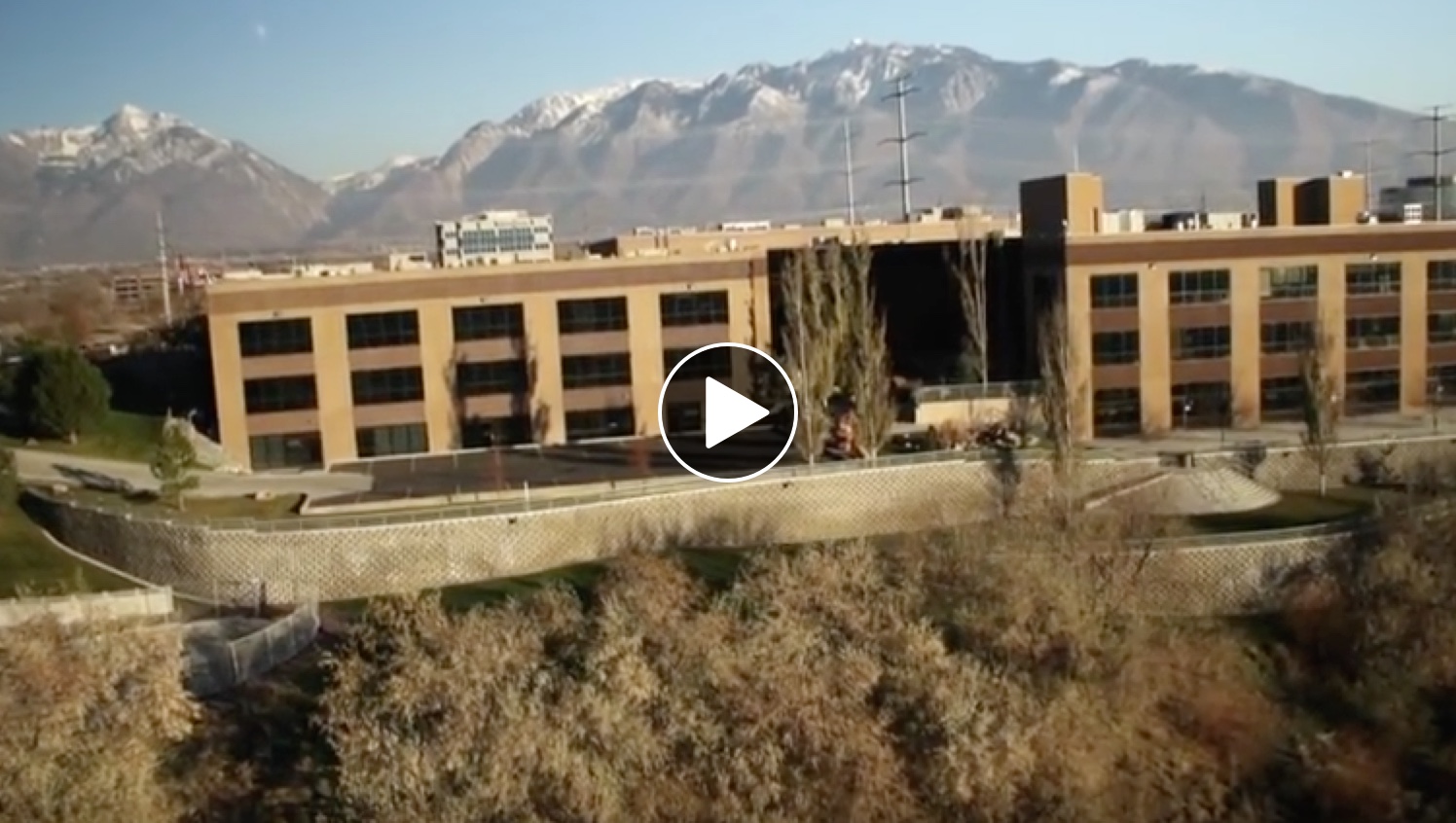 Our Drive to Innovate
We are driven to improve oral health globally through science, creativity, and education. Our passion to improve oral health has made Ultradent into the incredible company it is today. Ultradent is a global dental manufacturing company that has experienced non-stop growth for over 30 years! We have vertically integrated disciplines of chemistry, engineering, automation, robotics, marketing, and more. Ultradent's products are used worldwide by dentists, orthodontists, group practices, dental labs, government agencies, and universities.
A Strong Code of Ethics and Core Values
Ultradent believes in the customer. That is why all our product development, marketing, and sales are done with the customer's benefit in mind. We are driven by a strong moral code and our Core Values.
INTEGRITY, QUALITY, HARD ​WORK, INNOVATION, CARE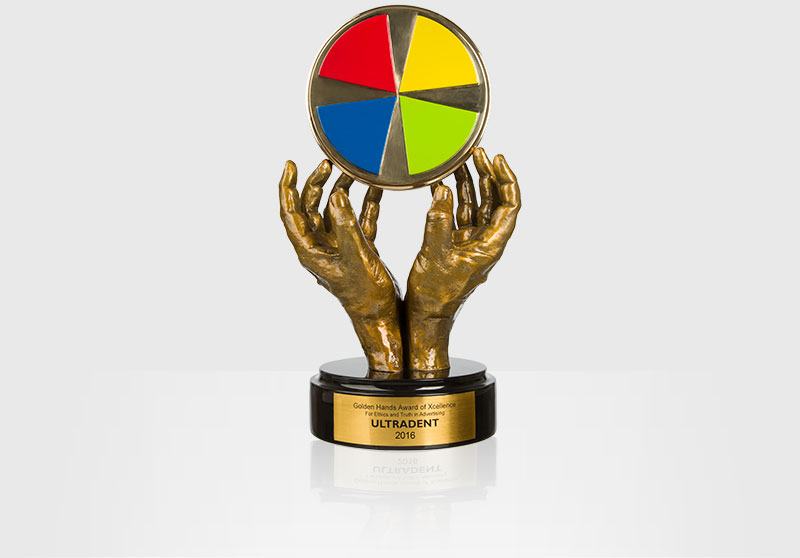 Golden Hands Award of Xcellence (2015, 2016)
Ultradent was selected out of more than 3,000 other companies to receive the Golden Hands Award of Xcellence for Ethics and Truth in Advertising. Nominees were selected based on criteria that includes ethical conduct, placement of public health before profits, dependable products, knowledgeable personnel, and excellent customer service. The nominees were then voted on by thousands of practicing dentists across the nation.
Made in the USA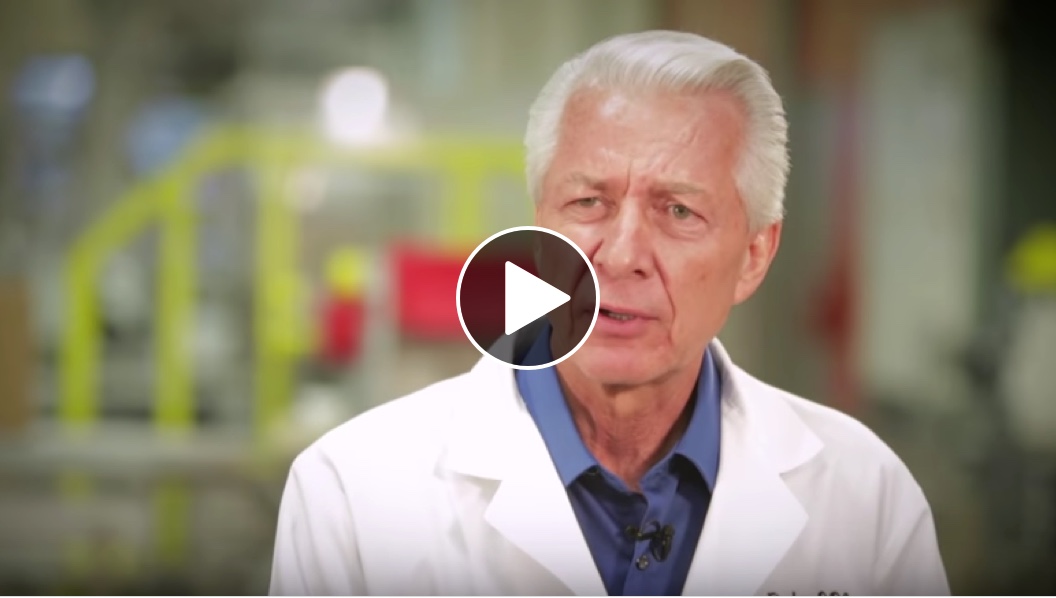 Ultradent is Proud to be a USA Manufacturer
Ultradent is dedicated to keeping our communities strong. Since we first established our manufacturing operation in South Jordan, Utah, in 1979, we've expanded to over 100 countries. But we've kept the majority of our professional and skilled manufacturing positions right here in the USA, providing jobs for a diverse community of Americans.
Our commitment to continuing local production and serving dental professionals with innovative, USA-made products and equipment is our top priority. We know that keeping jobs local helps Utah thrive.
Dr. Fischer and Ultradent
Now an international leader in the dental industry, Ultradent began humbly—in Dr. Fischer's basement, with his children as its first employees.

As a young dentist, Dr. Fischer realized that rapid, profound hemostasis was imperative for quality operative dentistry. Because there were no products on the market that predictably controlled bleeding and sulcular fluid, he developed one. Considered one of Ultradent's flagship products, Astringedent®, and later Viscostat®, resulted from Dr. Fischer's insight, determination, and willingness to work after hours—using his own blood to test his efforts—to produce exactly what he felt the market needed.

Over three decades later, Dr. Fischer is still revolutionizing the dental industry. He has numerous patents to his name, and regularly lectures and writes articles about state-of-the-art dentistry. He also works part-time in his daughter's dental practice, which enables him to connect with patients and practice minimally invasive dentistry—a philosophy around which Ultradent develops products and procedures.

Dr. Fischer strives continuously to "Improve Oral Health Globally," and hopes to one day discover a cure for caries. In pursuing these goals, Dr. Fischer is a generous philanthropist, regularly donating time, money,​​​​ and products to countless personal missions and organizations such as Sealants For Smiles, which places sealants on the teeth of children with limited preventative dental care. Dr. Fischer also champions The Diversity Foundation, which provides educational opportunities to vulnerable and underprivileged children, and has helped transform the lives of many young people who have been victims of FLDS polygamy.

When he isn't working, he enjoys tending to his garden and spending time with his wife, children, and 30 grandchildren. Driven by a strong moral code, Dr. Fischer lives his life according to the same values that guide Ultradent.
Meet our Executive Team
Great companies are made from great leaders. We are lucky to have a team of executives who bring years of experience and knowledge to Ultradent.
Dirk Jeffs
President of Ultradent Products, Inc.
Learn More About Dirk
Dirk Jeffs
President of Ultradent Products, Inc.
Dirk Jeffs began his Ultradent career as the International Sales Manager in 1996. While he maintains a passion for all things international, his responsibilities have expanded to include oversight of global sales and marketing, HR, IT, EPMO and facilities. In his free time, Dirk enjoys the many outdoor opportunities available in Utah, testing his limits through endurance sports including the Ironman triathalon, which he has finished four times. Dirk is fluent in Spanish and earned a BA in International Relations and an MBA from the Marriott School of Management at Brigham Young University.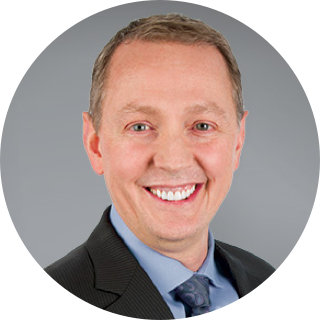 Erwin Fischer
Senior Vice President of Ultradent Products, Inc.
Erwin Fischer is the Senior Vice President at Ultradent Products, Inc. He has been with Ultradent from the very beginning, over 35 years ago. During his first five years at Ultradent, Erwin worked in manufacturing, shipping, sales, and accounting, where he experienced the challenges and fun of being in a rapidly growing and changing company. As the company grew, he migrated into serving Ultradent's Information Technology needs. For the next 30 years, he became a specialist in multiple different IT roles including networking, server and desktop support, development, Oracle database administration, server and apps admin, business needs analysis, etc. He's a technology enthusiast and loves pushing the envelope, so, for him, this was very fulfilling.

The last 12 years Erwin has been primarily in management, with a lot of training and experience in IT Best Practices (ITIL), project management, and Business Process Management (BPM). This exposure to systems thinking, and creating the right combinations of people, process, and technology has been very helpful in his new role as Senior Vice President​, where he looks for areas to improve and grow throughout the entire company.
Mark Brinkerhoff
Vice President of Finance of Ultradent Products, Inc.
Mark Brinkerhoff, Vice President of Finance, brings 26 years of experience to his profession—15 of which he has spent at Ultradent. At Ultradent, Mark has established many major economic objectives and policies for the company. He has led the development, direction, and preparation of financial analyses of the company's operations, planned and implemented new operational procedures to obtain optimum efficiency and reduced controls, and helped to establish extensive lines of credit. Mark also determines and analyzes all corporate budgets, directs all activities concerned with safekeeping, control, and accounting for worldwide assets, and oversees all aspects of the company's accounting, finance, tax and treasury. A graduate of the University of Utah's David Eccles School of Business, Mark holds a master's degree in Professional Accountancy and is a Certified Public Accountant and Certified Treasury Professional.
Chuck Anger
Vice President of Operations of Ultradent Products, Inc.
Chuck Anger comes to Ultradent with over 20 years of experience in executive management, specializing in operations, quality, and continuous improvement in multiple industries. After graduating from Weber State University with a degree in chemistry, Chuck began his career in biomedical research, later moving to the nuclear industry. He later went on to work as a senior level Lean Six Sigma Master Black Belt in manufacturing, sales and marketing, human resources, legal, finance, banking, insurance, hospitals and clinical labs, facilities, distribution and supply chain, among many other areas. Chuck has trained and coached over 5,000 project managers, Green Belts, Black Belts, Master Black Belts, and executive leaders that have changed the culture and performance of 40 different companies around the world. In his free time, Chuck enjoys spending time with his wife, children, and grandchildren.
Neil Jessop
Vice President of Research & Development of Ultradent Products, Inc.
Neil Jessop has worked in Research and Development since 1992. From 1998 to 2002, he worked in the Bio Materials Research lab at Loma Linda University in California. In 2002, he came to Ultradent and was placed as the head of Ultradent's Research and Development department. Since then, he has been able to further research creating the strongest and most durable adhesive in dentistry. His work now covers five branches of R&D: Chemical R&D, Engineering R&D, Design R&D, Clinical R&D, and Product Development, encompassing approximately 100 employees. He has two amazing daughters and an extremely intelligent and talented wife of over 21 years, who is a practicing dentist.