A precise balance of handling, esthetics, and performance.
Mosaic universal composite can be used for all restorative purposes: basic or complex. Its well-balanced, nanohybrid formula produces restorations of the highest quality.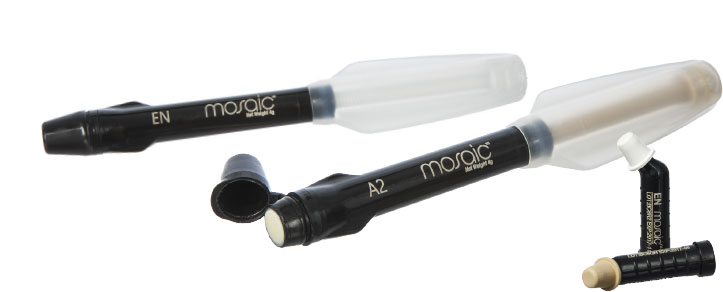 Highly sculptable handling properties provide total control.
Smooth, pliable consistency
Cuts easily and doesn't stick to instruments
Won't flow or slump out of place after being shaped
Allows ample working time under ambient light
"I was very impressed with how Mosaic handled. I love the consistency. It was also very easy to place, sculpt, and condense."

–Dr. John Flucke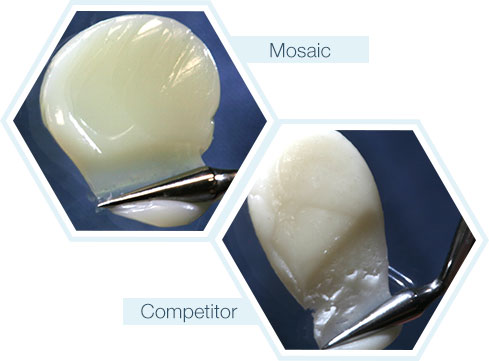 Mosaic composite is able to "feather" to a thin edge without crumbling or tearing. This is highly valuable in adapting the composite to the margins of the restoration and building marginal ridges.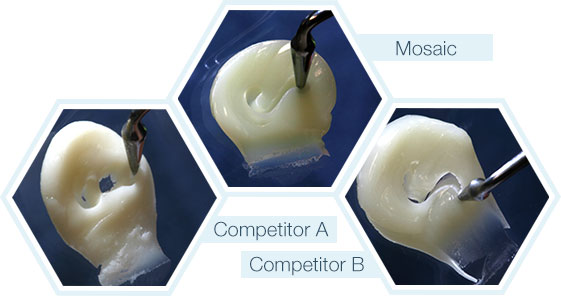 Fantastic control and sculptability is provided by the creamy consistency of Mosaic composite. This facilitates natural anatomy to be sculpted without worrying about fine details slumping and fading as you touch and manipulate other areas of the restoration.
Balanced performance ensures both functional durability and esthetic longevity.

Twenty intuitive shade options achieve predictable, natural results.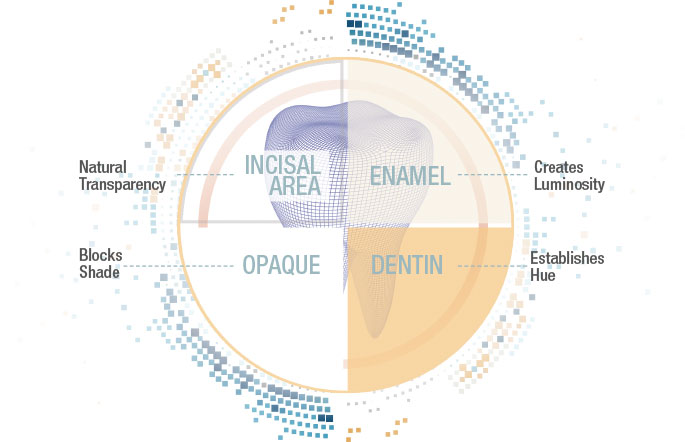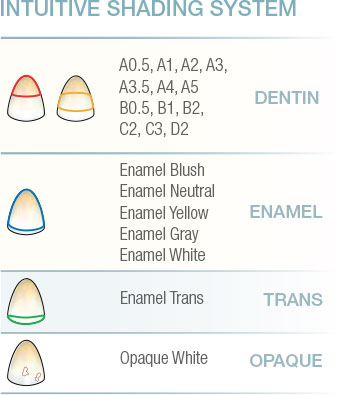 Universal application suits Class I–V restorations in both anterior and posterior regions.

Class IV esthetic restoration using Mosaic composite shades: A4, A3, A2 and A1 from cervical to incisal. Enamel White and Opaque White on the incisal edge. Photos courtesy of Dr. Rafael Beolchi
Class II restoration using the Peak® Universal Bond adhesive system with Mosaic composite shades A5 and Enamel Neutral. Photos courtesy of Dr. Gaetano Paolone